Know your Process

Global Standards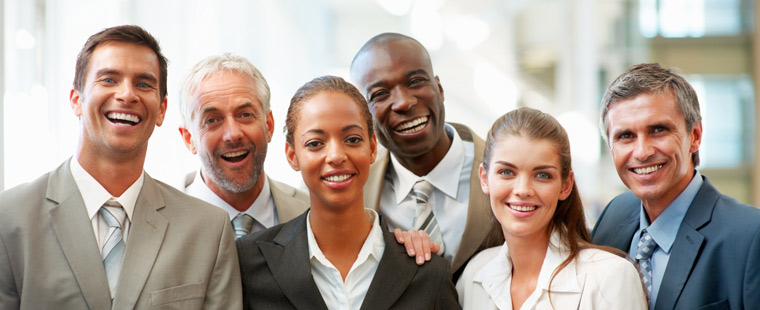 Easy to use

Mobile Device Support

Zebra Industrial Mobile Solutions as well as Android devices!

Mobile device support

Track your products

Free 2 month trialGet 2 months free use of TraceAll to prove that it works for you!

We understand that chosing a software package that you can trust, enjoy working with and that will help grow your business is a big decision.

Our staff is fully prepared to assist you in understanding how TraceAll can work in your environment. We will help you setup your raw materials, recipes, finished goods: everything you need to actually use and test our software.

We are confident that you will like our software... but YOU are the one that needs to get comfortable, really understand it, appreciate it's benefits but also evaluate the true cost of running the software. It may only take you a few hours to experience the ease of use and see the benefits, but we want you to be sure. That's why we will give you a free, no-obligation, no credit card required trial of the software, without any restrictions, for two months!

click here to request a demo!

Faster recall information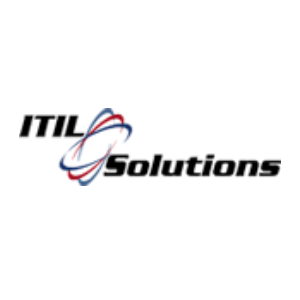 ITIL Solutions is a leader in the area of IT and ITIL process improvement consulting and has a reputation for combining highly skilled ITIL expertise with 'real-world' expertise in process improvement and automation.
ITIL is the sales, installation and support partner for TraceAll in South Africa and Europe.
ITIL Solutions are proud to become the Smart Service Desk partners for the European and US markets. Smart Service Desk provides integrated, intuitive and affordable solutions with highly flexible licensng models catering for mid-sized to large businesses. All these solutions are portable between cloud and on premise platforms. Solutions that include CRM (Customer Relationship Management), GRC (Governance and Risk Compliance), Asset Management, ITSM (IT Service Management), FSM (Field Service Management) and HRSM (HR Solution Management)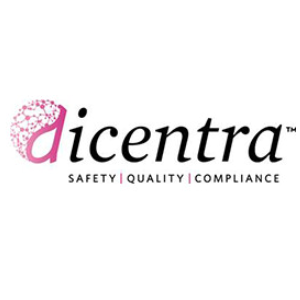 TraceAll has partnered with dicentra to bring consulting services to complient the implementation of a world class traceability system
dicentra is regarded in the food industry as an expert consulting group on food safety and quality matters.
dicentra is one of the few companies headquartered in Canada to offer the food safety and quality certification program from the Safe Quality Food Institute (SQF Certification), recognized as the gold standard in food safety certification by leading food processors and retailers around the world. Despite our headquarters in Canada we service clients all around the globe.
We offer all services related to HACCP implementation, HACCP verification and HACCP training, preparation for all Global Food Safety Initiative (GFSI) certification programs, e.g. BRC, and all services related to food compliance (e.g. label compliance).
dicentra also provides sought-after regulatory and scientific guidance on all health and wellness product categories, including supplements, health products, medical devices, cosmetics, and over the counter medications.
Our organization regularly conducts large scale regulatory due diligence investigations for some of the largest acquisitions and mergers in the food industry and health and wellness industry. Examples include the acquisition of Bioriginal Food and Science Corp. by Omega Protein Corporation (NYSE: OME) for $70.5 million and the acquisition of Jamieson Laboratories Ltd. by CCMP Capital Advisors for $330 million.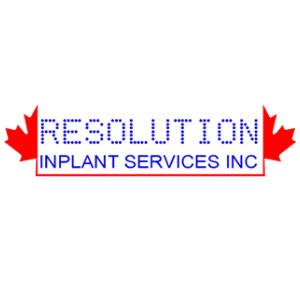 TraceAll has formed a strategic partnership with Resolution Inplant Services Inc to bring inkjet printer control and integration into TraceAll.
Established in 1998, Resolution Inplant Services Inc. was formed for the purpose of providing unparalleled sales and service in the Industrial Inkjet Printing field. Resolution Inplant Services Inc. prides itself in retaining customers well beyond the sale of state-of-the-art inkjet printers by providing competitively priced consumables and prompt, professional service.
Resolution Inplant Services' extensive experience has taken us beyond the Packaging Industry into a myriad of industries, including Animal Health, Automotive, Wire and Cable, Wood Processing and everything in between.
By integrating EBS Inkjet printer control and communications into the TraceAll application, customers will experience ease of use, improved setup capabilities, product specific printer setups and reduced labour costs.
Contact us for additional information!
TraceAll understands that many processes and controls must come together in order to create a safe food production environment. P & P Optica offers a unique and truly innovative way of inspecting raw materials and finished goods for quality and contamination concerns.
P&P Optica Inc., is an instrumentation company located in Waterloo-ON. What was once a prominently research driven company has now expanded out into the fields of industrial process solutions with our innovative array of chemical imaging spectrometers. PPO provides industrial application solutions to:
Increase revenue

Reduce waste

Raise overall process efficiencies
With our unique optical design and patented gel gratings PPO is your ideal partner for all your chemical imaging needs in both research and industrial applications.
PPO spectrometers are a breakthrough advancement in the world of chemical imaging technologies. Our spectrometers provide a highly sensitive, faster, and more accurate tool than what is currently available for use across a variety of industries and applications. The results garnered from the PPO spectrometer solution will be both a catalyst for establishment of a new performance standard for current applications, as well as will enable new applications previously impossible with optical spectrometers.
PPO is dedicated to bringing you the customer, the highest quality product. That is why here at P&P Optica all gratings are designed to your technical needs and developed in our in house facilities. Where other suppliers outsource their spectrometer components you can be sure that here at PPO you will get a spectrometer that will meet you every need.
"Turn process inefficiencies into competitive strengths with the power of PPO chemical imaging solutions."