Login Form
Customer Testimonials

Know your Process

Global Standards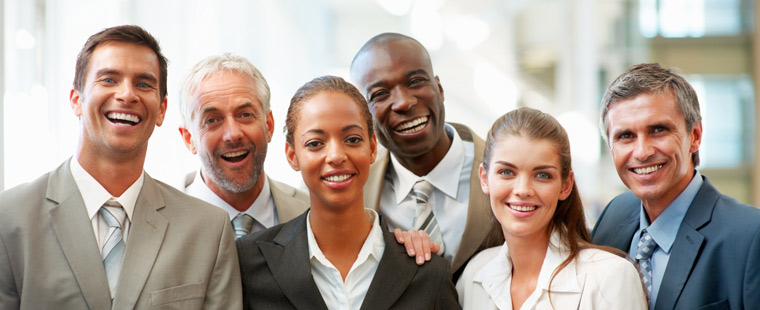 Easy to use

Mobile Device Support

Zebra Industrial Mobile Solutions as well as Android devices!

Mobile device support

Track your products

Free 2 month trialGet 2 months free use of TraceAll to prove that it works for you!

We understand that chosing a software package that you can trust, enjoy working with and that will help grow your business is a big decision.

Our staff is fully prepared to assist you in understanding how TraceAll can work in your environment. We will help you setup your raw materials, recipes, finished goods: everything you need to actually use and test our software.

We are confident that you will like our software... but YOU are the one that needs to get comfortable, really understand it, appreciate it's benefits but also evaluate the true cost of running the software. It may only take you a few hours to experience the ease of use and see the benefits, but we want you to be sure. That's why we will give you a free, no-obligation, no credit card required trial of the software, without any restrictions, for two months!

click here to request a demo!

Faster recall information
March 23, 2016 Taste Your Future Launch Today! Please join in!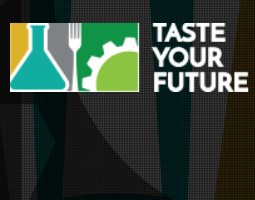 Today, Food and Beverage Ontario (FBO) has launched Taste Your Future/Votre Avenir a du Goût, showcasing the abundance of jobs in Ontario's food and beverage processing sector. Please join the Taste Your Future career awareness campaign and show your support for Ontario's food and beverage sector.
Research conducted by FBO shows that while awareness of the opportunities in the industry is low, Ontarians – particularly young people, their parents and newcomers – have an appetite to learn more.
Taste Your Future is designed to feed that hunger and we need your help to get the message out so that we can create new jobs across Ontario by showcasing what the industry has to offer.
How can you help?
Join the conversation. Follow us on Twitter @TasteYourFuture and Facebook/TasteYourFuture

Spread the word. Share a link to our website www.tasteyourfuture.ca with your colleagues, friends and fans via email, Twitter, Facebook or Linkedin.

Encourage young people. If you know a young Ontarian considering post-secondary school or looking for work, tell them about the great opportunities in Ontario's food and beverage sector
Thanks!
New ERP Functionality added to Base Version!
We are excited to anounce that new, easy to understand, valuable forcasting features have been added to TraceAll Lite. Now you can quickly understand key information about your inventory (both raw materials and Finished goods) age, upcoming best before dates, inventory levels, customer purchase history... and more.
Just a few of the features available are shown here. Please contact us or request a demo to see these features in action.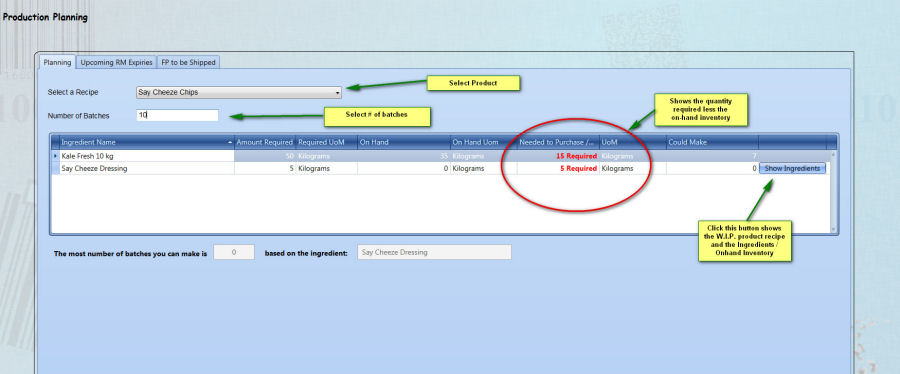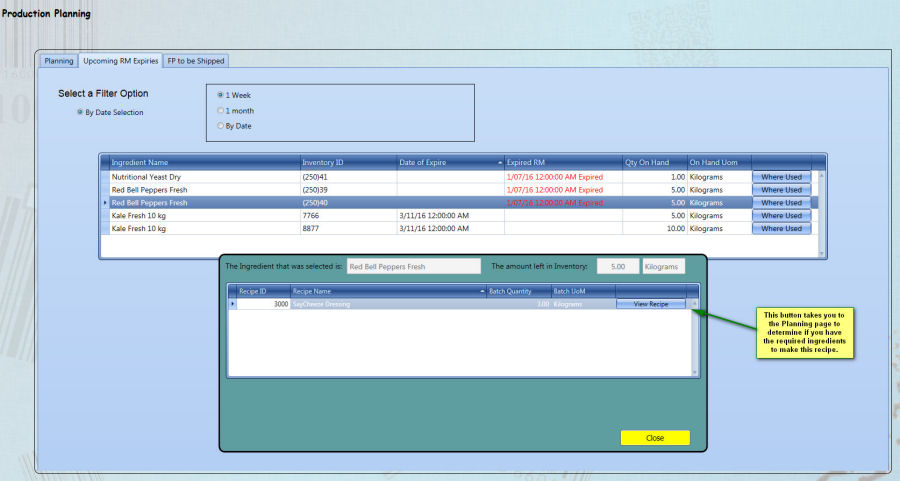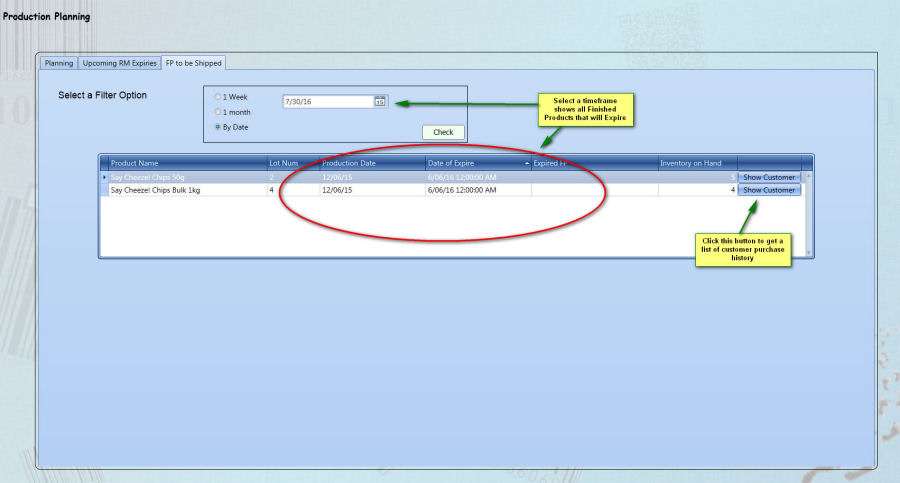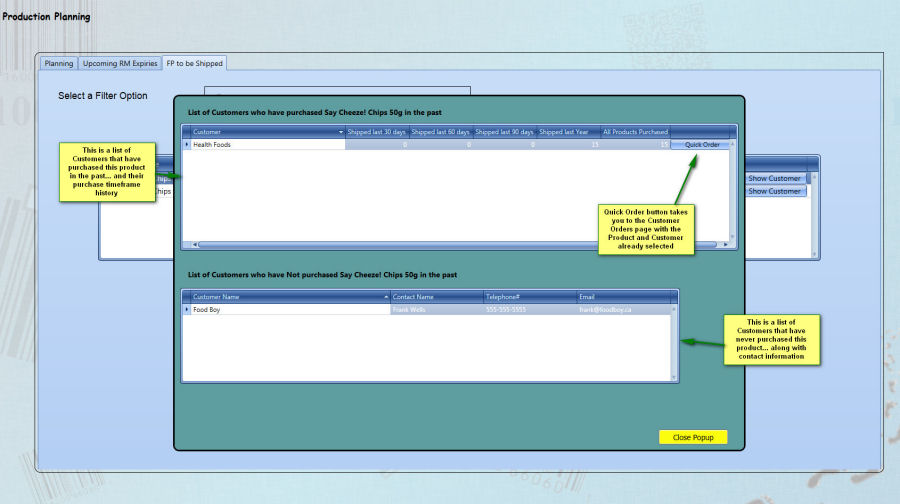 TraceAll is pleased to announce our new website!
In order to better serve our customers and the Track and Trace software community, TraceAll has launched a new website.
Informative links to food recalls (US and Canadian), product details, case studies, News Letters and upcoming events are all made available through our new site. As always, feedback is welcomed! Do you have additional needs or interests that we could provide on the site? Do you know of new products or events that would be of interest to the traceability community? We would be very pleased to add your content or links to our site!
Thanks for visiting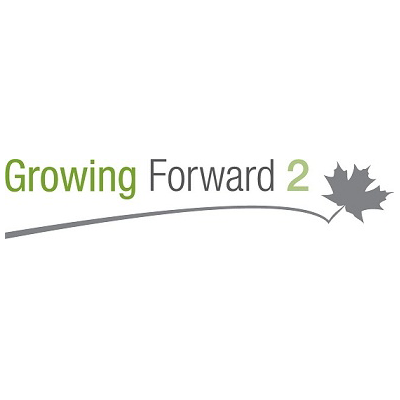 New funding and submission dates announced!
In Ontario, Food Processors can submit applications March 4 - March 24, 2016.
We can help! Contact us to assist you in submitting an application to help fund the assessment, training, software and hardware requirements for implementing traceability systems at your facility.
Growing Forward 2 is a federal-provincial initiative that encourages innovation, competitiveness and market development in Canada's agri-food and agri products sector. Whether you are starting out, or have been in business a long time, GF2 can help you reach your goals.
In Ontario, Growing Forward 2 offers resources, tools and cost-share funding assistance to eligible producers, processors, organizations and collaborations to grow their profits, expand markets and manage shared risks.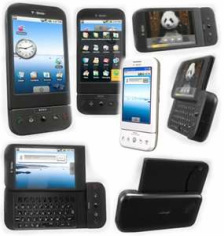 TraceAll is excited to announce the development of a mobile device add-on to TraceAll. We are adding the capability to use an Android or iPhone device to receive goods into the main TraceAll database. This new application will enable users to receive raw materials and supplies into the central TraceAll database quickly, efficiently and conveniently. The process will be streamlined and optimized for easy use and minimal user input. Using the built in camera as a barcode scanner or an optional Bluetooth connected wireless barcode scanner, the process of identifying received goods will be mobile and fast. This new functionality is scheduled for beta testing early in 2016.
Stay tuned for updates and progress!